The Highland Volleyball Team was rewarded on their outstanding season with a collection of All-Conference Awards. First Team: Rachel Miller and Katelyn Mueller Second Team: Meg Tarrell and Katelyn Esser Honorable Mention: Ella Cody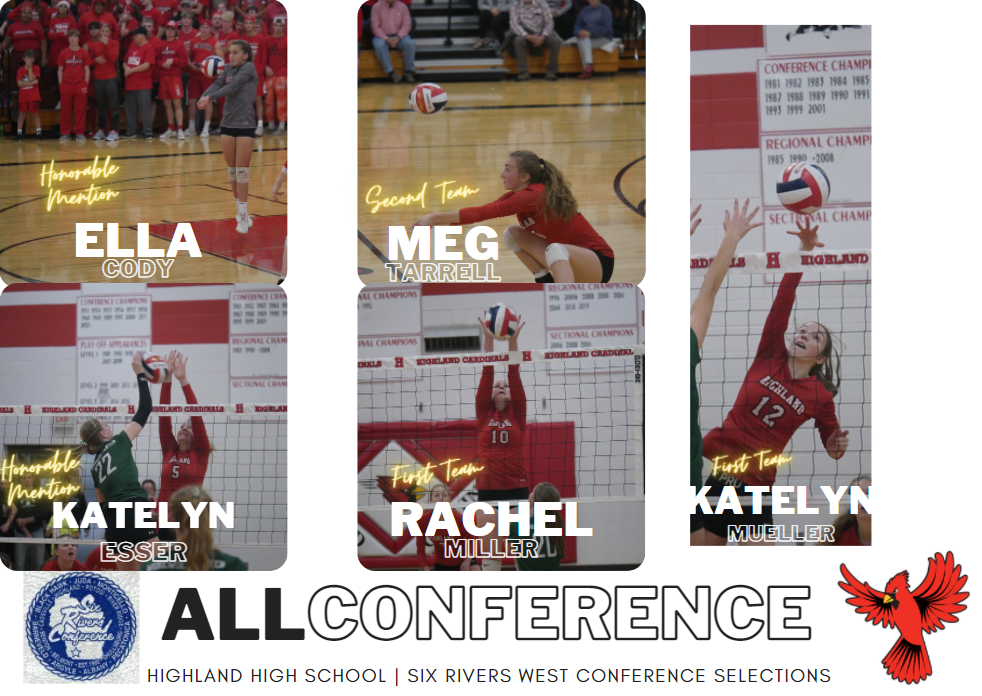 The Highland Football team was rewarded for an outstanding season with a number of All-Conference Awards. Offensive Player of the Year: Max Oleson Defensive Player of the Year: Cal Dorota Coach of the Year: Mike Aide 1st Team: QB, Kicker, Punter, and Def. Back - Max Oleson RB - Brett McGuire LB and TE - Cal Dorota Center - Blake Dax Lineman and Def. End - Josiah Greene Def. Lineman - Sam Talo 2nd Team Awards: WR - Bryce Bollant Lineman - Sam Talo Def. Lineman - Mason Welsh LB - Brett McGuire Def. Back - Weston Frost Sportsmanship Award - Gage Hying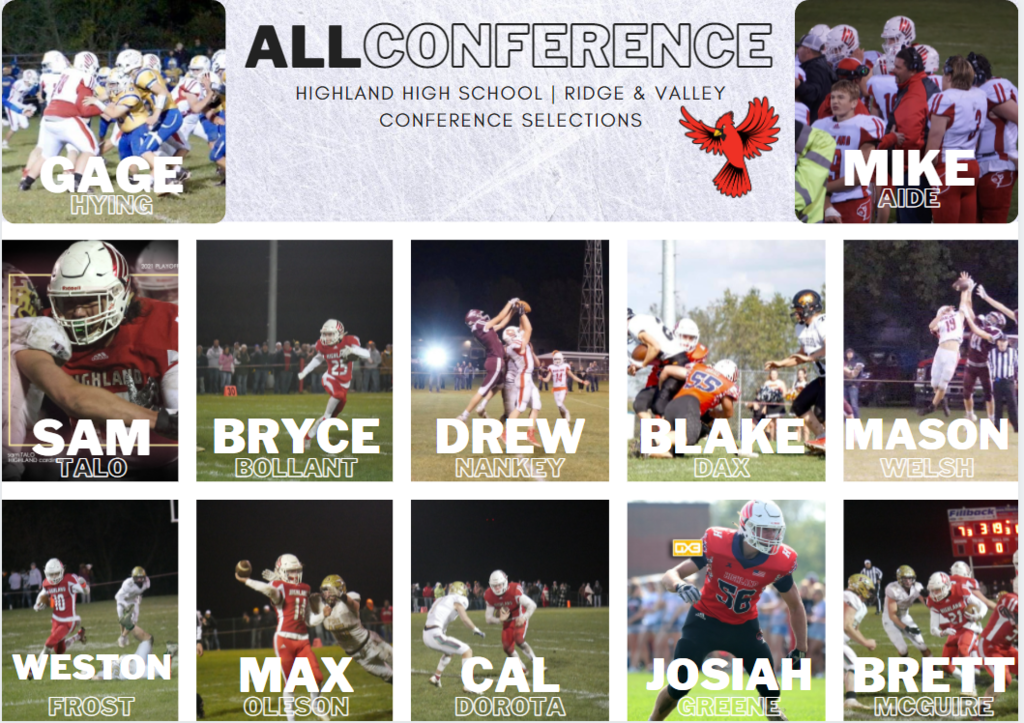 Cardinal fans tonight's Sectional Final is a Black Out. Make sure to wear your Black. If you can't make the game in person tune in for the livestream. Game time is 7 pm.
https://youtu.be/4ukf6NZoJsQ
The game will also we broadcasted on 97.7 WGLR. #HCSCardinals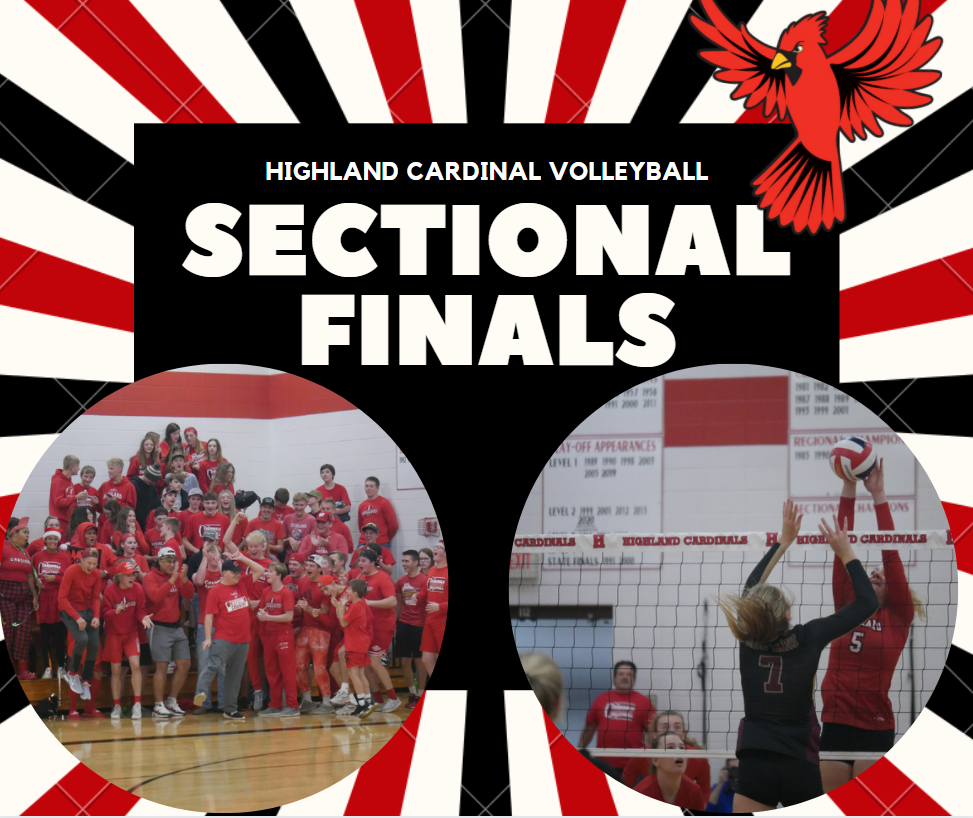 Sectional Tickets for Saturdays Volleyball match-up between Wonewoc-Center Wolves @ Highland Cardinals are on sale until 4:30 pm today in high school office. Tickets will also be sold at tonight's football game.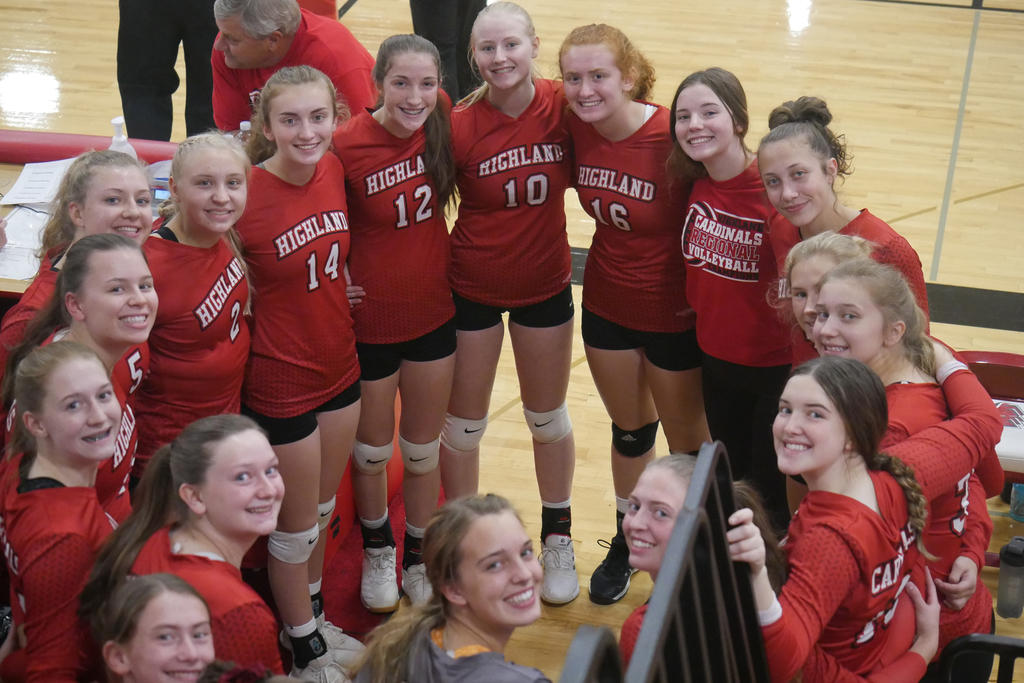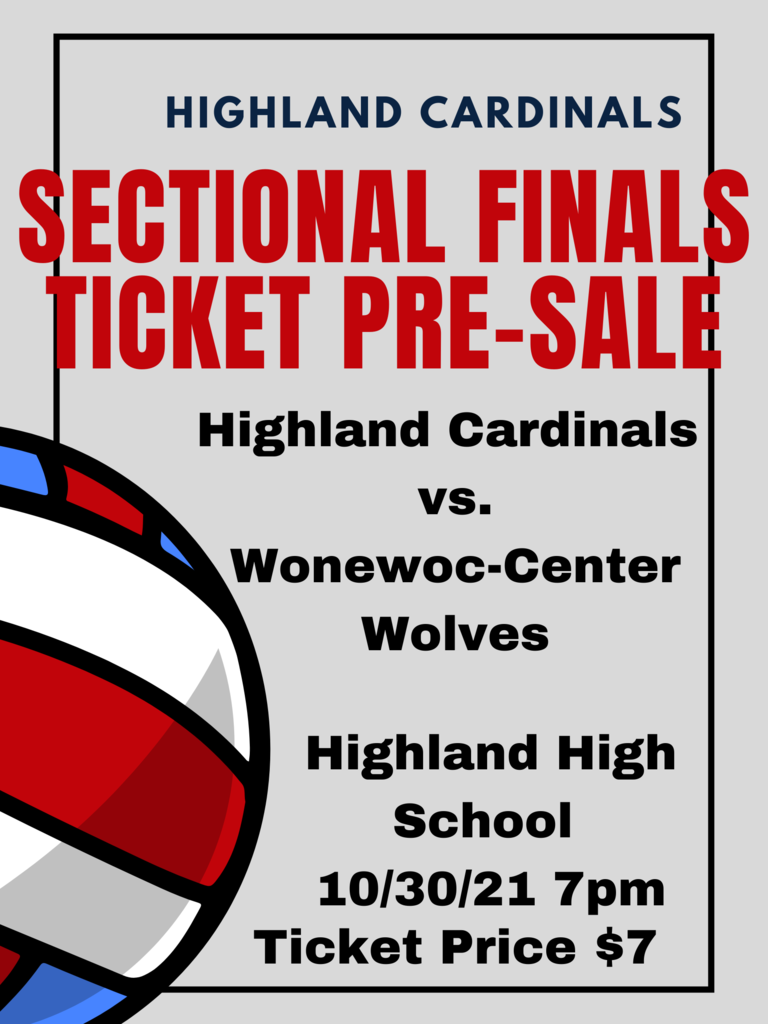 Tickets for the Sectional Game vs. Potosi this Thursday, October 28th, can be purchased this evening in our commons until 6:00 p.m. or tomorrow throughout the school day in our office. If there are any remaining tickets available, they will be sold at the door before the game which starts at 7:00.

For Maya Tarrell's Senior Exit Project, Maya created a Story Walk! Story Walks encourage reading as well as physical activity. You will see a bunch of white boards around the elementary playground here at school. As you walk from board to board, you will be able to read a Halloween story! Feel free to check it out, but don't wait too long, as the books and locations will continue to change! Maya would like to thank the Country Cardinals 4-H Club for sponsoring her project! Donations are still being accepted and greatly appreciated. Donations will be used to add more books. If anyone is interested in sponsoring this project, please contact Maya at
mayatarrell@gmail.com
.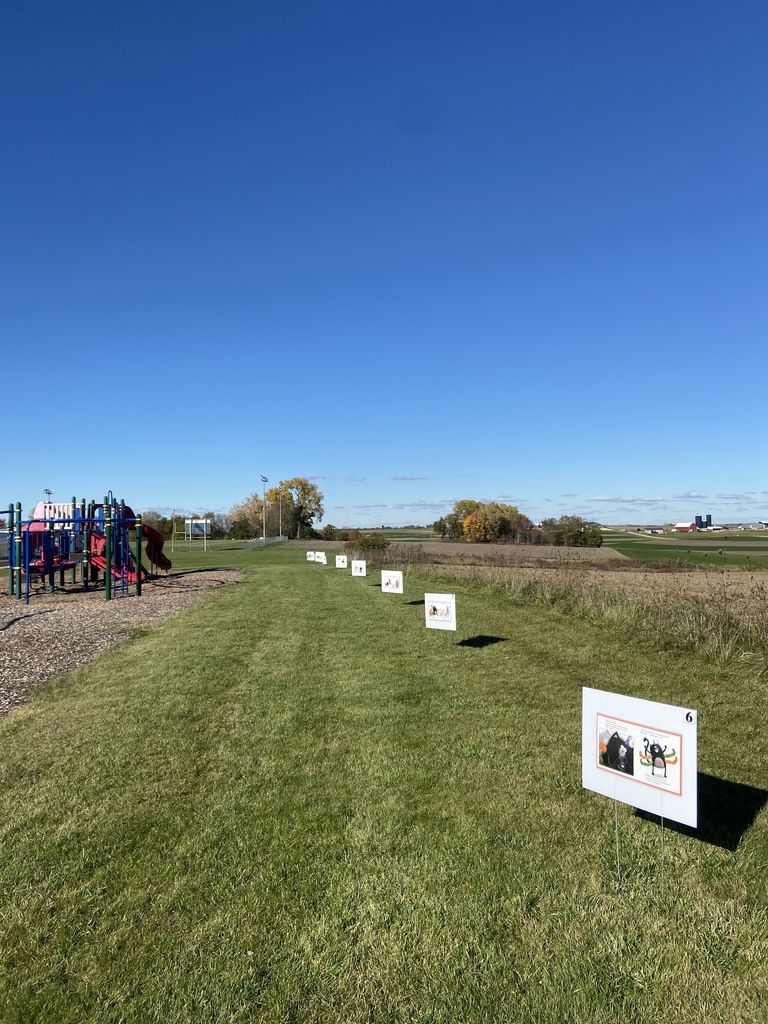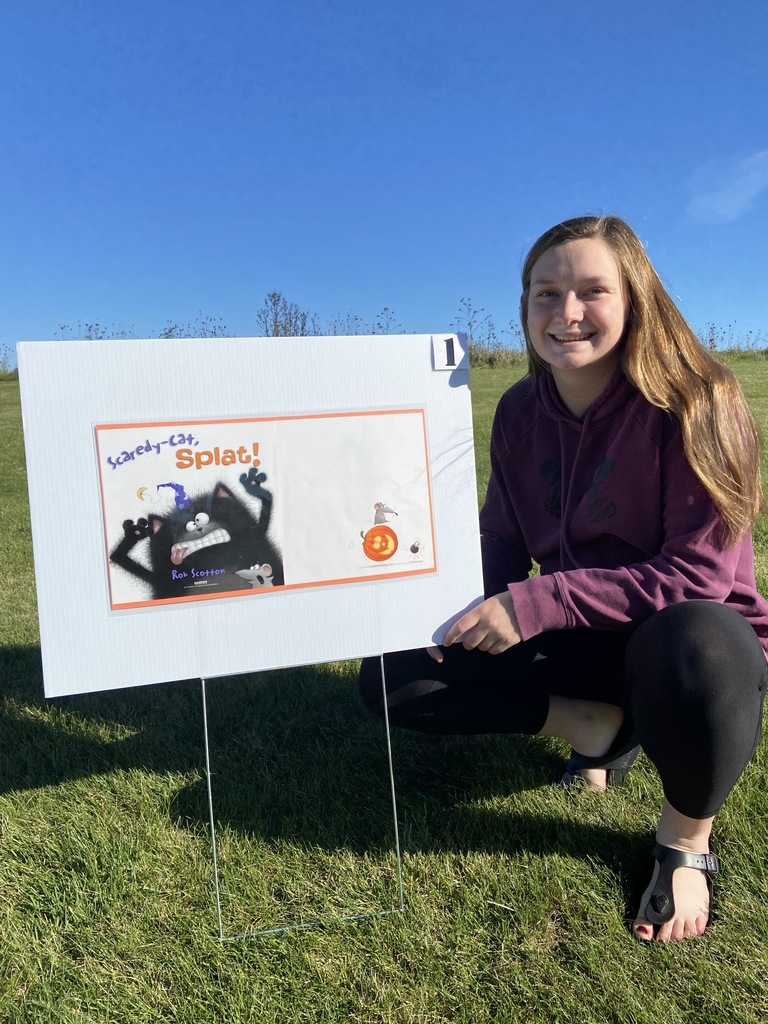 NEWS BULLETIN OCTOBER 26, 2021 There will be a senior class meeting tomorrow morning @ 9:30 in Ms. McCarthy's room. We will be discussing graduation items. HS students who are interested in purchasing a letter jacket should stop in the office.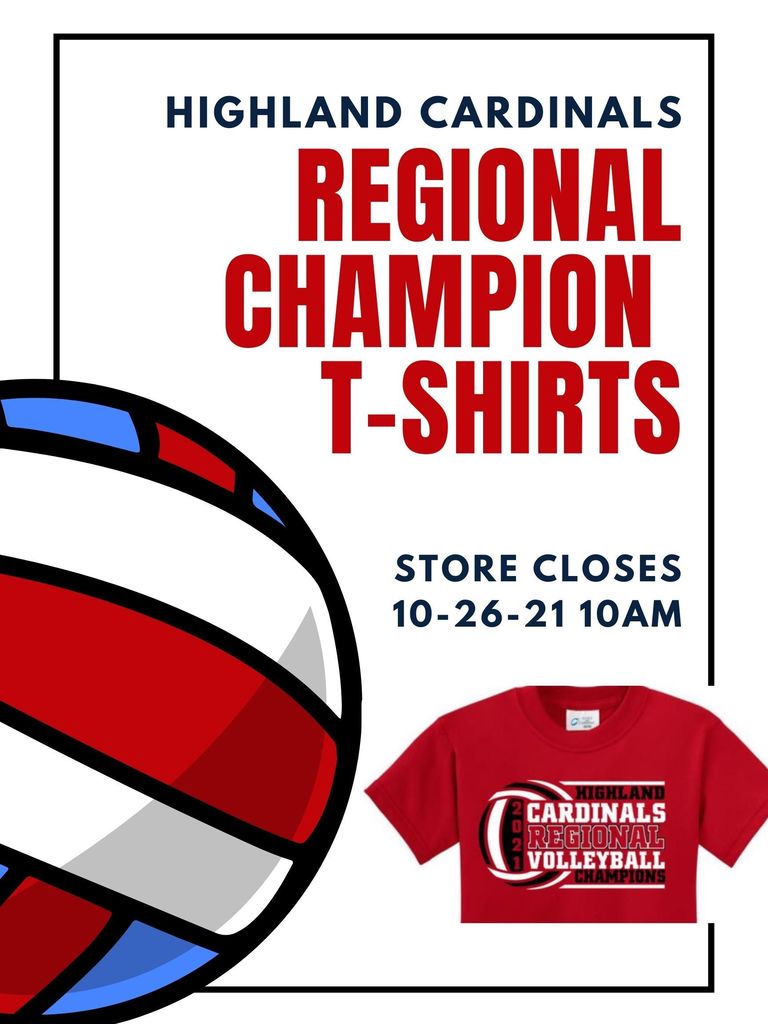 Your Highland Cardinals take on the Barneveld Eagles Saturday, 10/23/21 in a Regional Finals matchup. The game will be broadcasted on 97.7 WGLR and also Livestreamed on Highland's YouTube Channel. We will try and combine radio broadcast with YouTube stream. Game time 7:00 p.m. Ticket price (ages 6 and up) $6 (Passes will not be honored)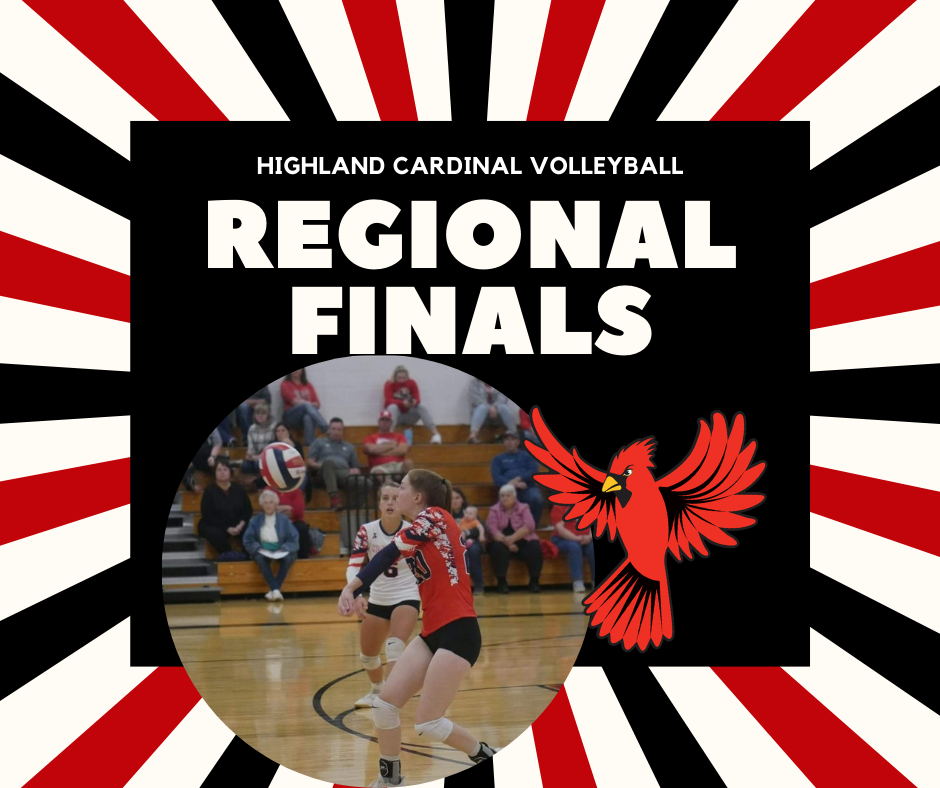 NEWS BULLETIN OCTOBER 21, 2021 Good luck to the VB team in their regional game against Pecatonica. Game time is 7:00. Admission is 6:00 and passes are NOT accepted. Please leave the parking in front of school open this evening for senior citizens. We will have locker clean out on Monday during resource. All FFA members need to stop in and see Mr. McCauley to pick up your fruit and cheese sales sheets. There will be play practice tomorrow at 3:00. Please be on time. If any HS students are interested in purchasing a letter jacket, stop in and let the office know. Elementary students, treat our new playground equipment with CARE! Balls are NOT to be kicked onto the roof. We've had our new equipment for one week and we've already found 6 toys on the roof. Also, remember to bring in all balls, ropes, and frisbees at the end of recess. Treat our playground equipment with care!

Tournament play has a fee allocated to Livestream postseason games. The fee for sponsoring a game is $150. If a business would like to sponsor a game and have their logo advertised on the stream the fee is $200. The Highland School District wants to make this opportunity available to all our businesses and community members. If no one has any interest in sponsoring the upcoming games, No Worries, the school will cover the cost.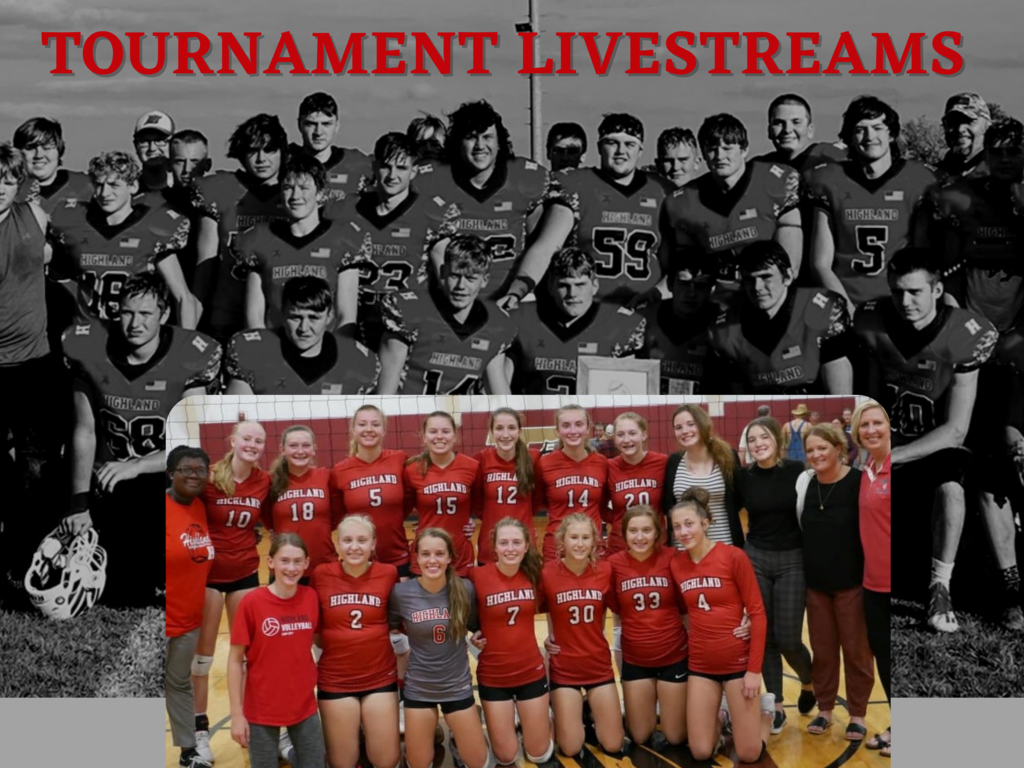 Duties: Assist student(s) with educational, physical and/or health needs. This could involve lifting, toileting, feeding, medicating, and assisting with any specialized curriculum or activities. Qualifications: Hold current DPI Special Education Program Aide license or be eligible to obtain. Please submit a letter of application and resume and references to: Highland School District Josh Tarrell, Principal 1030 Cardinal Drive Highland, WI 53543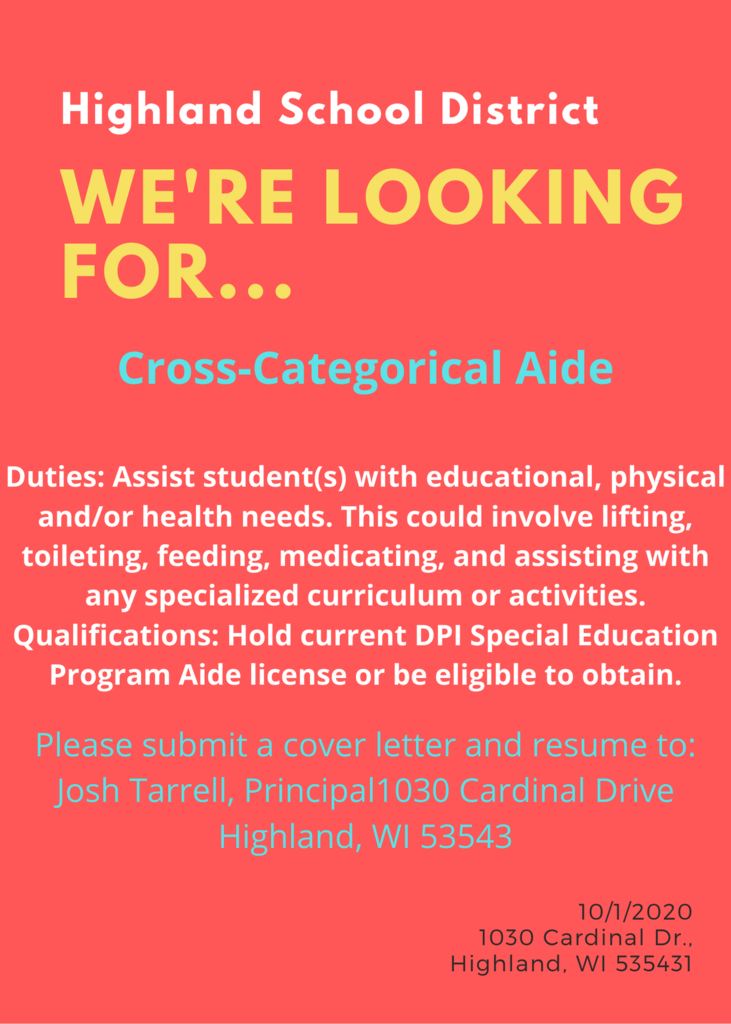 NEWS BULLETIN OCTOBER 19, 2021 There will be a Financial Aide night tomorrow evening at 6:30 pm. It will be held at Iowa-Grant High School in the Library. If you have any questions see Mrs. Hesseling. The Volleyball and Football teams will both start tournament play this week. Admission is $6.00 for ages 6 and up and passes of any kind are not accepted. Reminder-tomorrow is NOT a late start day. MS boys-If you would like, you can participate in BB and WR. BB ends in December and WR begins in January. This open to 6th grade as well. If you are going out for MSBB, sign up in the office today.

Highland students are excited to introduce a new business. The Cardinal Cafe was created by students and offers Highland staff the chance to order coffee, tea and other amazing drinks each Friday. Not only does the Cardinal Cafe provide an invaluable service to the Staff of Highland Community Schools it also gives students the opportunity to learn life skills. Before operations were underway, students had to calculate the cost of each individual item used to make one cup of coffee or tea. This information was used to assist in determining the price to charge their customers. Next, they had to organize their inventory and create an order form to help collect staff orders. The students send out an order form each week. On Fridays, the employees/business owners of the Cardinal Cafe are eager to come to school to brew and deliver the orders that have been placed. We think the staff members are just as thrilled to be served their hot and fresh cup of coffee as the students are to provide this valuable service.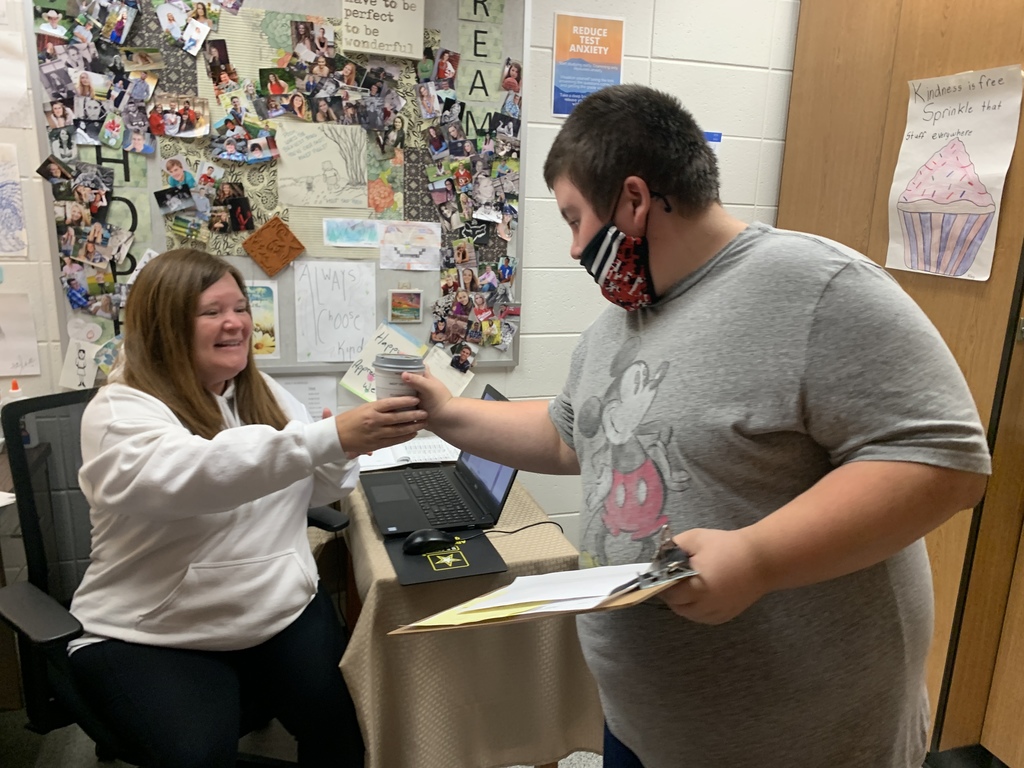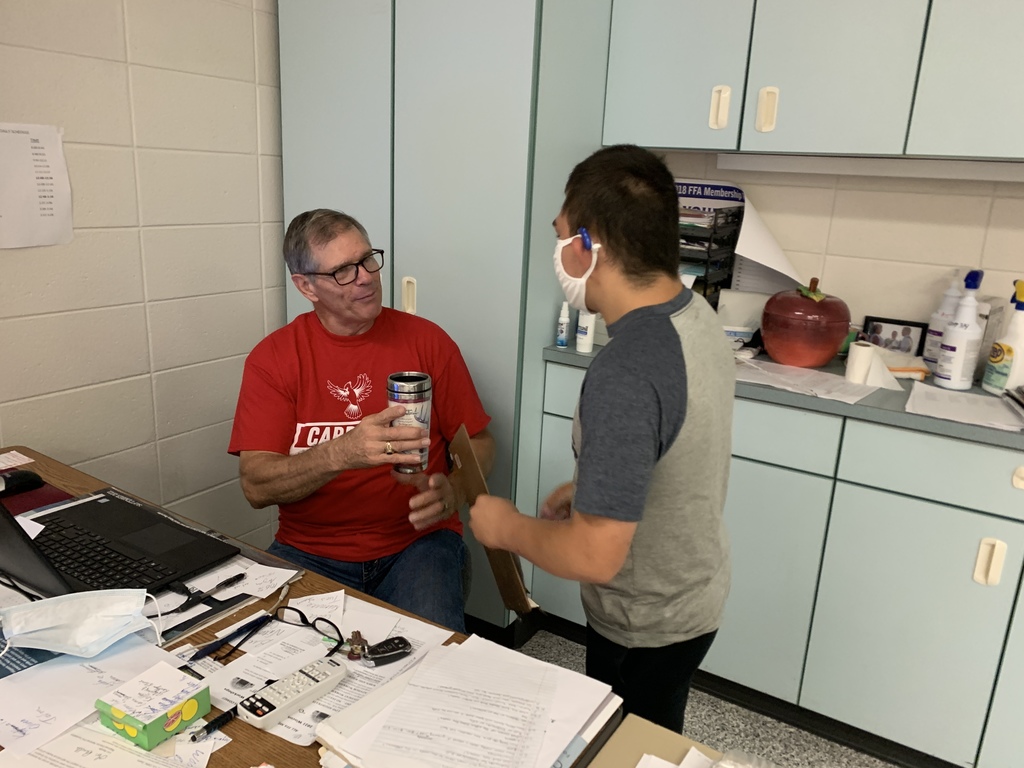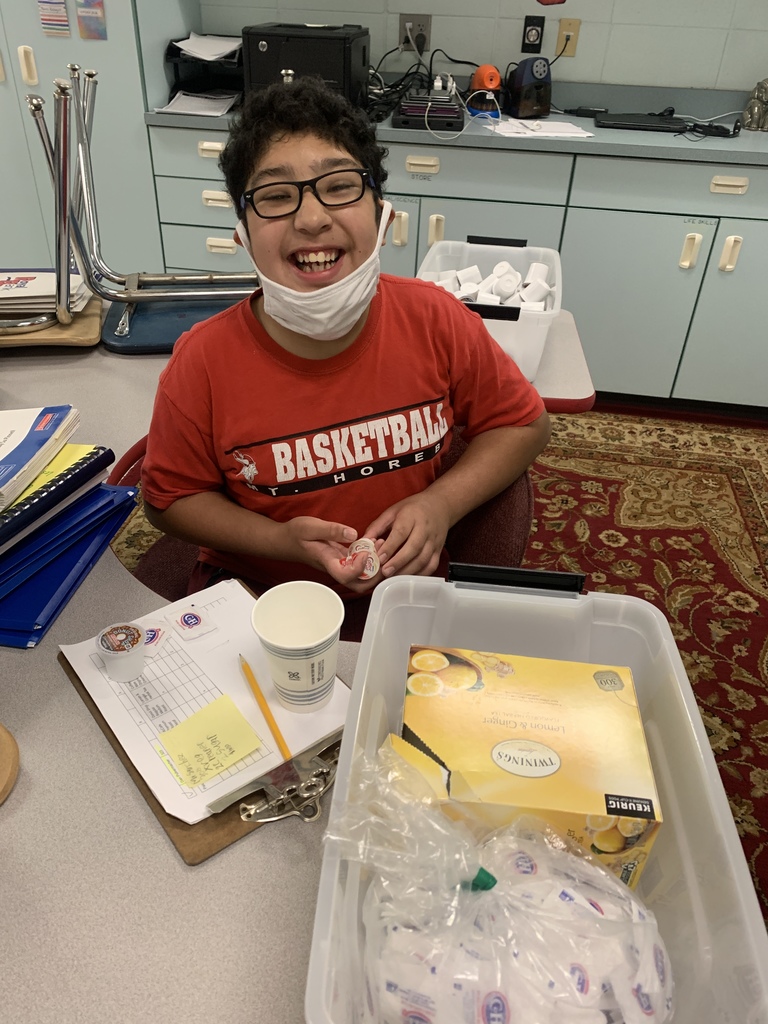 Congratulations to the Highland Cardinal Volleyball team on capturing the Six Rivers West Volleyball Conference Championship. The Highland Volleyball Conference Champs 2021 online store has been launched. The store closes 10/18/21 at 10 am. The direct link for the store is:
https://sportsworld.chipply.com/highlanddbchamps21/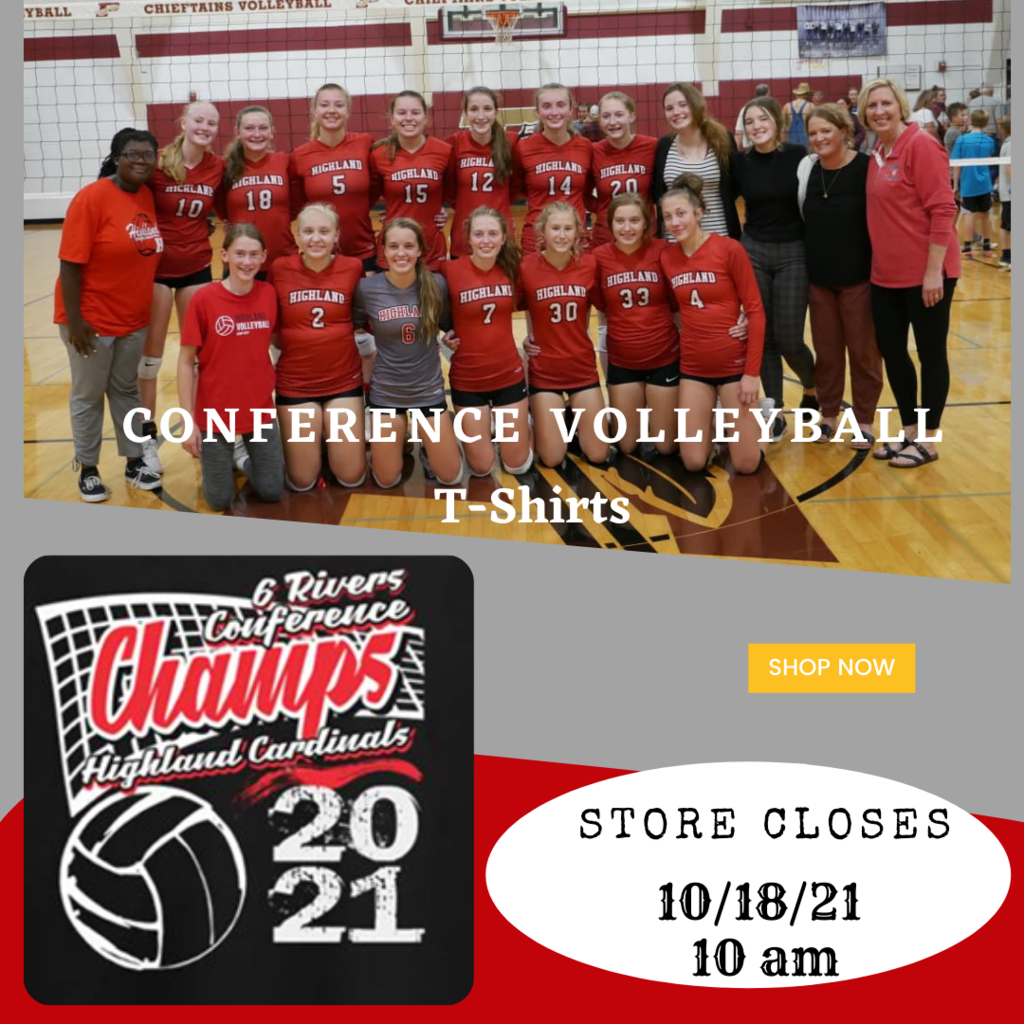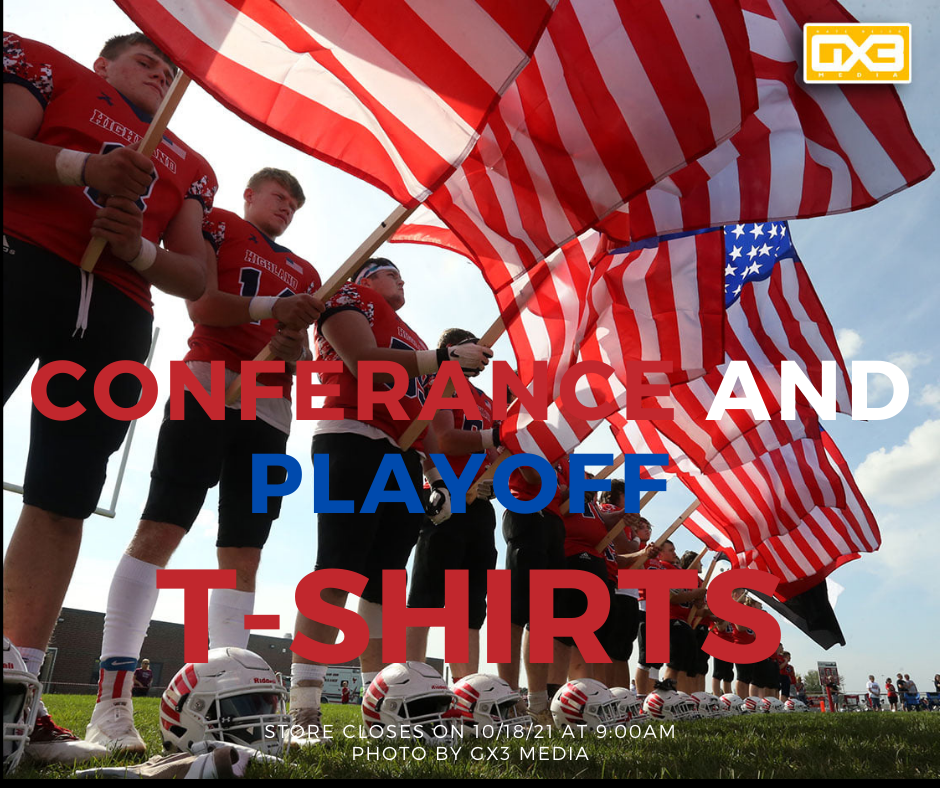 NEWS BULLETIN OCTOBER 15, 2021 Congratulations to the VB teams on their win over Potosi last night, securing the conference champs title! Great job girls! Congratulations to the JV volleyball team who finished the season undefeated. Great job girls! The bus for the FB game at Seneca leaves at 4:15. Good luck guys! There will be an FFA meeting on Friday during resource. Check in with your resource teacher and head to the ag room. Any 6-8th grade boys planning to go out for basketball, please sign up in the office asap. You need to sign up so that we can make sure all of your paperwork is in. Practice will begin on Monday, October 25th. There will be play practice on Sunday at 6:00 pm in the Elementary Gym. Please be on time. There will be a Financial Aide night on Wednesday, October 20th at 6:30 pm. It will be held at Iowa-Grant High School in the Library. If you have any questions see Mrs. Hesseling.

Financial Aid Night will be held on Wednesday, October 20th from 6:30-8:30 pm. It will be at Iowa-Grant High School in the Library. There will be a financial aid expert there that will go through line by line how to fill out the FAFSA and to answer any questions you may have.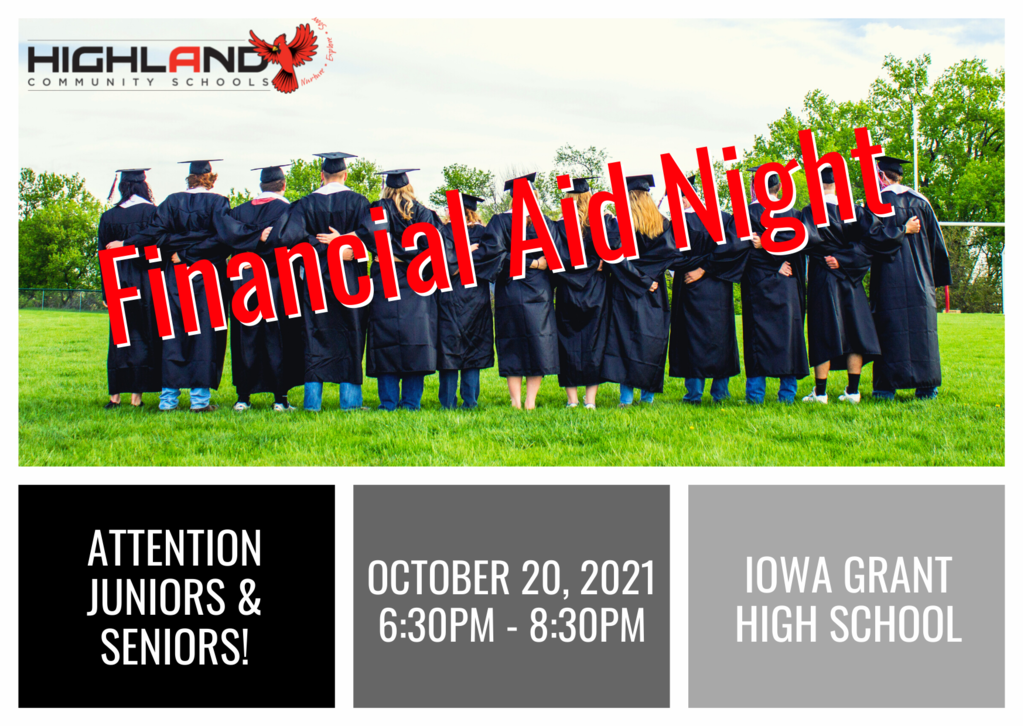 The Highland Cardinal Volleyball team will play the Potosi Chieftains tonight for the Six Rivers Conference Title. If you are unable to make the game you can listen on WGLR 97.7 or watch the livestream on Potosi's YouTube Channel
https://www.youtube.com/PotosiSchools
Freshman game will start at 5 pm with JV and Varsity to follow.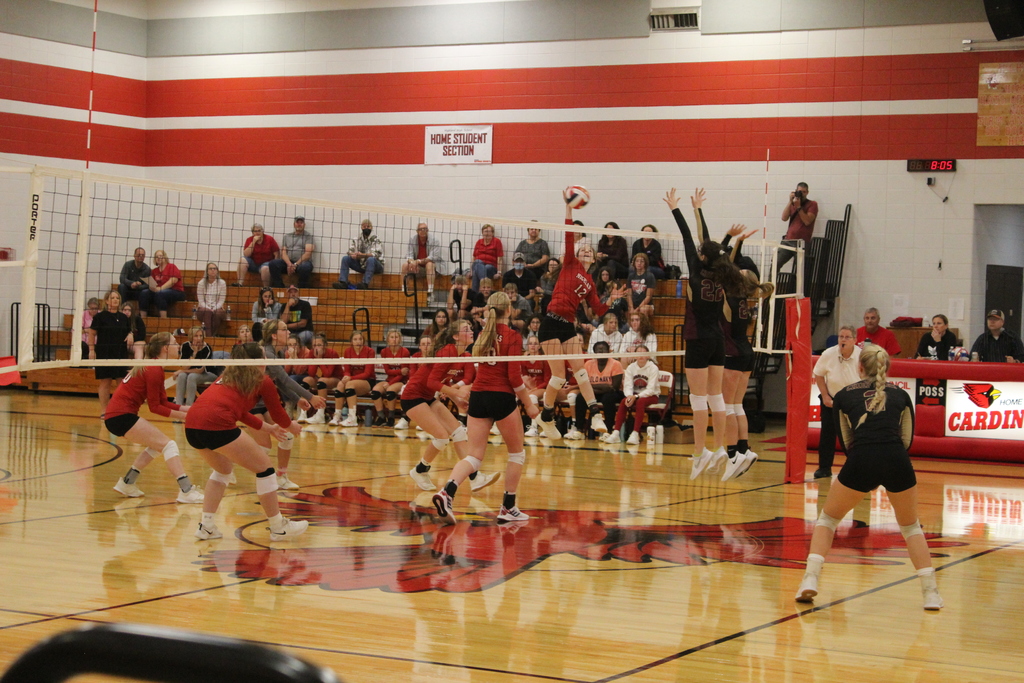 Mr. Brad Van Epps visited Highland Middle and High School students to speak to them about the importance of reading. He began the day with a Book Talk, which he does every two weeks, from our library. He encouraged students around the CESA 3 area to pick up "little books" like the I Survived series, The Twits, and Charlie if they feel like "reading is just not [their] thing" but still want a fun and engaging book. For students looking for more challenging books with thrilling plots, Mr. Van Epps recommended renowned horror writer Stephen King (The Green Mile, The Stand), western and adventure writer Larry McMurty (Lonesome Dove), and epic fantasy writer George R. R. Martin (A Game of Thrones). Students from neighboring schools tuned in to hear the recommendations, as they do for every broadcast, but only Highland students got the benefit of one-on-one time with Mr. Van Epps for the rest of the day. You can read more about Mr. Van Epps visit in our upcoming newsletter.