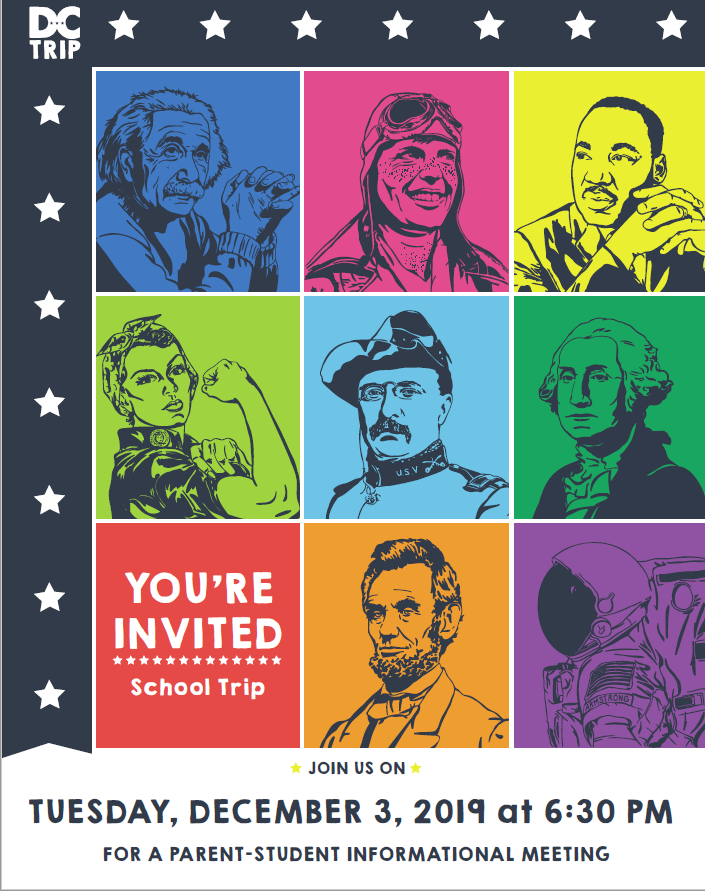 Highland D.C Trip Meeting
Highland Cardinals
Friday, November 22, 2019
Please join us on Tuesday, December 3rd at 6:30pm for a 25-minute parent informational meeting!
A tour director will be there to meet you and explain more about this once-in-a-lifetime adventure to Washington, D.C. and Mt. Vernon during the summer of 2021. Contact Mr. Pulvermacher at dpulvermacher@highland.k12.wi.us or Mr. Boylen at sboylen@highland.k12.wi.us with any questions.
Please consider joining us if you have any interest at all, as there will be FREE pizza! Don't miss out!
https://www.facebook.com/worldclassrooms/videos/2373814996201746/