EDIT MAIN
The Highland Community Schools is proud to announce Infinite Campus as our Student Information System. Infinite Campus is a web-based system that can be accessed for information regarding their students. Students have accounts that give them access to their own individual information. Staff members use Infinite Campus for student demographic information and the online grade book.
The student and parent portion of Infinite Campus is called the "Portal." Students and parents have individual accounts to access the portal. Student accounts only allow the viewing of the individual student's information while the parent account may view all students in the household. Parents should use their parent portal account and students should only use their student portal account.
Parent portal accounts remain valid until parents no longer have students enrolled in the district. So, once usernames and passwords have been set up, they are valid until enrollment ceases. Users are encouraged to retrieve their passwords by using the "Forgot Your Password" link on the login screen.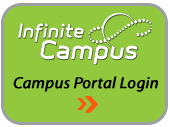 Infinite Campus Mobile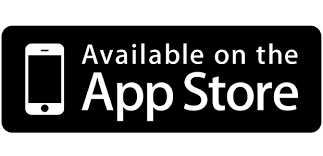 ---
FREQUENTLY ASKED QUESTIONS
What information will I be able to access in the new Parent Portal?
This portal will contain information such as upcoming assignments, to-do lists, school and district announcements, and attendance information. You can also review contact information and request address changes. Additionally, parents may indicate preference of an email or a phone call as a way to receive school staff or district office communications. After creating your portal account, please review your contact information for accuracy.
Who has access to the Portal?
At this time, the Portal is open to parents/guardians and students. Each parent/guardian will have their own unique account that can be used to gain access to student records that they have legal rights to.
How do I set up my Parent Portal account?
Each parent/guardian has one secure Activation Key to access the Portal. The letters contain a unique Activation Key and directions to setup your account.
Once you have the Activation Key, follow the steps found in the Parent Portal Account Creation Instructions listed above.
As a parent, do I need my own account or can I use my child's account?
All parents are strongly encouraged to set up their own account. Only a parent account has the privilege to update household information as well as the ability to view all children in a household from a single place. Parents also have the added benefit of receiving district and school-wide announcements.
How often is the information in Infinite Campus updated?
Many teachers do not enter grades daily (i.e. English teachers) as many assignments require thoughtful review. Teachers will update the online grade book at least once a week. As we progress through the school year, we will keep you updated as our professional staff determines how best to communicate with you and your child.
Is my information secure in the Portal?
Yes, all student information in Infinite Campus is safeguarded and encrypted, as keeping student data safe is critical. Infinite Campus uses SSL (secure socket layer) encryption technology to ensure data is protected while information is in transit. It is similar to what the banking industry utilizes.
Do I need any special software to use the Portal?
An up-to-date internet browser is all you need to review the information. To review reports like Missing Assignments and Report Cards, you will need Adobe Acrobat Reader, available for free at http://get.adobe.com/reader.
Is there a mobile app to access Infinite Campus on the go?
Yes, Infinite Campus App is available for download on iPad, iPhone, and Android devices.